Jamaica steps up sustainable-tourism initiatives | Easier
Jamaica steps up sustainable-tourism initiatives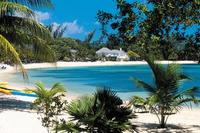 Globally known and admired for its pristine beaches, relaxing environment and world-class attractions, Jamaica is keen to let the world know sustainable tourism is high on the agenda. The idyllic Caribbean island boasts developed sustainable tourism initiatives that focus on community programmes, eco-friendly attractions and socially responsible accommodation offerings.
According to a report by the Centre on Ecotourism and Sustainable Development (CESD) and The International Ecotourism Society (TIES), 'Many travellers seek out pristine environments to visit, and it is important to the vast majority of them that their trip does not damage local ecosystems. Visitors increasingly view local environmental and social stewardship as a responsibility of the businesses they support.'
Here are Jamaica's top five priorities for a sustainable future.
1. Community Involvement
Jamaica has a history of supporting its local communities. One such initiative is the Meet the People Programme. The programme, which is free to visitors, is ideal for travellers wanting to delve a little deeper to discover the delights of the Jamaican people, lifestyle, traditions and customs. Guests are matched with one of over 700 Jamaican volunteers who share similar religious, occupational or leisure interests. Children can also participate in the programme. visitjamaica.com/about-jamaica/meet-people.aspx
Community involvement in Jamaica is synonymous with organisations that generate employment, such as hotels. One such project is in Cockpit Country where entrepreneurs are keen to attract visitors to the area by stepping up infrastructure. This in turn will create alternative income for its residents through environmentally sustainable development.
2. Hotels and Resorts
Many of Jamaica's hotels and resorts have fully developed environmental practices in place. The soon to be announced Sandals Foundation, an initiative of Sandals & Beaches Resorts, aims to help address life-impacting issues for people who live in the regions where Sandals operate, including the protection of their environment. Created in response to feedback from guests wishing contribute more to the local communities, the initiative has grown out of Sandal's support for the community over the last 25 years. Now as an official charity, the Sandals Foundation invites guests to contribute, by giving donations at the resort gift shops and when checking out of their hotel. sandals.com/general/resorts-jamaica.cfm
Grand Lido Negril Resort & Spa is committed to the conservation of its natural resources and ensures its operations are carried out with minimum negative impact.
The property has taken measures such as implementing an irrigation system that uses water from its sister property Hedonism II for gardening purposes. Additionally, the hotel has installed an underground water tank to catch rainwater for washing requirements. The hotel was also built using solar panels, which reduces the amount of energy required for heating.
Grand Lido Negril also demonstrates a social commitment by its involvement in community projects such as GLN Heart, which supports surrounding community members, and Craft Vendors, a partnership between the hotel and local craft businesses allowing them to showcase their crafts to guests at the hotel. superclubs.com
Half Moon, a 400-acre, luxury resort in Jamaica, has achieved Green Globe Benchmark certification in recognition of its many environmental and social initiatives. Approximately 90 percent of Half Moon's food products are purchased from local providers, with most employees being local.
The resort has recorded a five percent drop in energy bills thanks to several conservation initiatives such as installing a water treatment plant and replacing high wattage bulbs with low energy bulbs. The resort also practices a policy of self sufficiency, such as making its own furniture. halfmoon.com
The owners of Hotel Mockingbird Hill, Port Antonio have identified two main areas of environmental concern; climate change and water conservation. With these two elements in mind they have adopted emission-reducing goals by changing the hotel's main source of energy from fossil fuels to renewable energy. The hotel also aims to compensate for every drop of water used by conservation and recycling programmes. Owners Shireen Aga and Barbara Walker have launched their own carbon offset programme which encourages guests to donate USD$10 which they then pass on to the Jamaica Conservation and Development Trust. hotelmockingbirdhill.com
3. Eco-based Tours and Attractions
Green Castle Estate in Robins Bay, is set on 1600 acres and is one of the largest orchid and organic farms in the Caribbean. Guests can experience the beautiful Jamaican countryside and learn about its interesting history. Green Castle Estate has recently formed the Greencastle Tropical Study Centre, which was established to support the surrounding rural communities, and to attract students and researchers to study land use and its effects on the ecosystems and people that surround the estate. The centre also offers eco-experiences for visitors. greencastletropicalstudycenter.org
Mystic Mountain, Ochos Rios, which opened earlier this year is an eco-friendly adventure park situated on over 100 acres of land, containing a diverse ecosystem including natural springs, tropical plants, trees and a variety of birds.
The tours and rides have been carefully designed for minimal environmental impact. During construction, the chairlift foundations were installed by helicopter, which significantly reduced disturbance to the environment and eliminated any need for a roadway to transport equipment. More than 1000 meters of bobsled track were hand carried through the forest, while the track was laid hugging natural limestone cliffs through the sloping hilly interior. More than 90% of energy requirements are generator supplied with unique specifications designed to reduce fuel consumption and carbon emissions by over 60%. The area can now be considered protected from de-forestation.
Misty Morning, located at Montpelier Estate, launched in October and is Chukka Caribbean's latest venture. The 5am zip-line tours at Misty Morning, named after a Bob Marley song, include outdoor adventure activities and a Jamaican brunch. Guests can go flying through the trees on a zip-line.
Chukka already offers the largest collection of adventure tours in the Caribbean, including river tubing, horseback 'ride & swim', and dog sledding. chukkacaribbean.com
Reliable Adventures Jamaica, is another eco-initative aimed at both locals and visitors. The company was established by a local who is passionate about the environment, and employs locals to run tours of the stunning Bluefields area focusing on culture, natural history and ecology. The tours take nature enthusiasts to a nearby community to meet the locals, or visitors can join an environmentally sustainable hiking tour. reliableadventuresjamaica.com
4. Food
The exclusive, but low-key Jake's resort in Calabash Bay buys as much produce as possible within ten miles of the resort, which generates business and helps sustain local suppliers.
Additionally, the swimming pool is filtered with salt water, eliminating harsh
chemicals, and most of the rooms are cooled by fans only. Jake's also uses recycled water for irrigation, solar heating and provides fresh water-bottle refills for guests to cut down on plastic use. The co-owner of Jakes, Jason Henzell has also established a not-for-profit foundation called Breds, which has aided a local school and trained a lifesaving team for sea rescue. jakeshotel.com
5. Environmental Initiatives
Dolphin Head Trust, works to protect 3,000 acres of the biologically diverse Dolphin Head Mountains, a short distance from Montego Bay. The Dolphin Head Trust is a Non-Government Organisation dedicated to the conservation and sustainable use of natural resources in and around the Dolphin Head Forest Reserve. The area is home to orchids, ferns, bromeliads and birdlife. Visitors can learn about medicinal plants as well as the history and cultural elements of the area. dolphinhead.org
The Royal Palm Preserve near Negril is designed to protect and conserve the protected area of the Negril Great Morass and its wetland flora and fauna. It also aims to raise the level of awareness, knowledge and understanding about the Negril Great Morass (and other wetland ecosystems), and to provide opportunities to citizens of neighbouring communities. These opportunities enable income generation through direct employment, training and the facilitation of sustainable livelihood projects in the community. royalpalmreserve.com
Jamaica continues to maintain, update and develop its community and environmental tourism practices, as responsible tourism remains high on travellers' agendas.
For more information on Jamaica, see Visitjamaica.com.