Life is 10% what happens to us & 90% how we react to it." D. P. K.
Total Pageviews Pageviews all time history 13,800
Do we yawn to cool our brains? - Medical News Today
The phenomenon of contagious yawning has been analyzed by researchers for many years. Though many believe yawning increases oxygen supply to the brain, researchers publishing in Physiology & Behavior have concluded that the purpose of yawning is to cool the brain.
The team, led by Andrew Gallup of SUNY College at Oneonta, NY, notes that previous research into the subject has not been able to produce a link between yawning and blood oxygen levels.
They say that changes in brain temperature are linked with sleep cycles, cortical arousal and stress. As such, they theorized that yawning could also be affected by surrounding variations in temperature and that exchanging cool air via yawns could lower brain temperature, achieving "optimal homeostasis." READ MORE!
I have always been fascinated by contagious yawns!
Researchers 'reverse symptoms of Alzheimer's' in mice with novel compound - Medical News Today
More than 5 million people in the US have Alzheimer's disease, and this number is estimated to rise to 16 million by 2050. Such figures emphasize the importance of finding new treatments for the condition, and new research from Saint Louis University in Missouri could provide just that. In a mouse study, researchers were able to reverse symptoms of Alzheimer's using a newly created molecular compound.
"The Saint Louis team, led by Susan Farr, PhD, a professor of geriatrics at the university, developed a compound called antisense oligonucleotide (OL-1). When tested on mouse models with Alzheimer's disease, they found the compound reversed classic symptoms of the disease - brain inflammationand learning and memory deficits.
The researchers explain that OL-1 works by blocking messenger RNA (mRNA) that stimulates the production of excess amyloid-beta protein, which can lead to the development of amyloid-beta plaques - a hallmark of Alzheimer's."
Girl Geek Dinners (ggdworldwide) on Twitter
FOLLOWING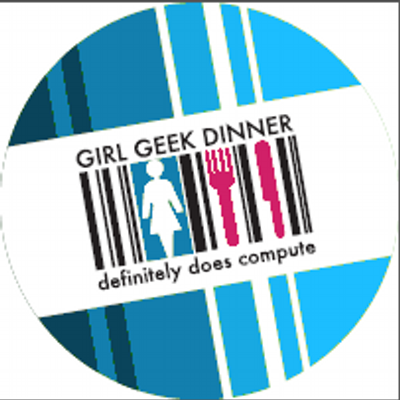 Girl Geek Dinners run events for women (& men) in the IT sector to encourage and inspire current & future generations! Founded by Sarah Lamb aka
@geekylamb
Optimism Already Built Into United Natural Foods (UNFI, WFMI, COST, WMT, TFM, SYY, KR)
Optimism Already Built Into United Natural Foods
There is nothing new about the organic food industry anymore, and investors are already well-attuned to the big names like
Whole Foods
(Nasdaq:
WFM
) and leading distributor
United Natural Foods
(Nasdaq:
UNFI
). The question, though, is whether there is still enough runway in front of UNFI to make the stock a worthwhile addition or holding for growth-oriented portfolios. While it is true that many major supermarkets like
Kroger
(NYSE:
KR
) and warehouses like
Costco
(Nasdaq:
COST
) could go even further in stocking more organic products, much of this seems to already be factored into UNFI's stock price.
TUTORIAL:
20 Investments To Know
A Good Third Quarter, But With a Few Spots... READ MORE!
Organic Food For Thought (HAIN) (HAIN, WFMI, WMT)
Organic Food For Thought (HAIN)
Consumers are slowing their purchases of natural, organic foods. According to data recently released by SPINS, a market research firm that tracks the natural foods industry, total industry sales were up only 7% year-over-year for the month of December. This was down from the 9% rate reported a month earlier, and it's about half of the rate reported during the summer.



Natural Food Sales Parallel House PricesWhat could be prompting the slowdown in sales? Turns out, it's another consequence of the subprime meltdown.

In a January 16 report on natural foods grocer Whole Foods Market (Nasdaq:WFMI), broker William Blair & Co. presented a statistical model that revealed a strong correlationbetween Whole Food's stores sales growth and the rate of house appreciation (or depreciation) as measured by the ISI Housing Price survey. It looks like the negative wealth effect of the housing slump is causing consumers to tighten their belts when it comes to healthy eating. (For more on the housing market, see Why Housing Market Bubbles Pop.)

Ads
Buy them, forget about them, and never sell them.

Free Workshop - Locations Near You. Learn How to Trade Like a Pro!

Our Newsletter Provides Organized Lists On The Hottest Penny Stocks.
Cost Control and Diversification Key To Survival
Overall sales are decelerating for the natural foods industry, but there are that can get through this downturn in reasonable shape and still capitalize on the long-term trend toward healthier lifestyle choices.

Looking at the latest results reported by natural foods producer Hain Celestial (Nasdaq:HAIN), it appears it has the winning formula for staying on the growth track. The company posted an impressive 20% in sales growth for its recent fiscal second quarter. Earnings per share of 43 cents were in line with analyst expectations, but were nevertheless commendable in light of dramatic increases in input costs, particularly for grains and energy. Improvements in internal operating efficiencies help offset a portion of these increases. The company sells a wide assortment of natural products, from snack foods to herbal teas, and has benefited from selling its products through main-stream channels like Wal-Mart (NYSE:WMT).

The Bottom Line
While the old adage that people still need to eat during a recession is basically a valid assertion, not all.... READ More!
How to do a Kidney Cleansing Fast
How to do a Kidney Cleansing Fast
What are Kidneys and How do Kidneys Work?
Kidneys have multiple vital functions. They act as filters for the body, cleansing the blood, maintaining proper internal water and mineral balance, and removing waste. The kidneys also produce red blood cells, control blood pressure, and produce active Vitamin D which in turn controls calcium uptake and helps keep bones strong. The kidneys also maintain the blood's pH level.
The blood continuously circulates through the kidneys, approximately 12 times per hour. As this happens, the kidneys filter needed salts and minerals while processing waste to produce urine.
Proper kidney function is vital for human health.
READ MORE!
I wonder? I'll try it I can't feel much worse.
Carbonated Water Vs. Flat Water for Healthy Kidneys | LIVESTRONG.COM
Kidneys are responsible for filtering your body's blood and controlling your fluid levels. Although you have two of them, you really need only one to function. However, your kidneys are extremely important to your overall health. Knowing the differences between how carbonated water and flat water affect your kidneys can help your body work more efficiently. READ MORE!
Posted by

DD Vasseur
1 comment:


Stories | KaBOOM!
York, PA
Encouraging a Balance of Play in Families: York has established a Bring On Play taskforce to bring free physical activity events to offer more opportunities for families to enjoy active play together. York developed a collaborative effort of schools, healthcare, government and community organizations to educate citizens about the benefits as well as opportunities for active play in the community.
Pittsburgh, PA
Fostering 21st Century Skills through Play: Leaders of Pittsburgh have established a play collaborative to elevate the conversation on play. Realizing play is essential to the overall physical, mental, social and cognitive development of children and to the prosperity of our communities, the collaborative envisions a day where access to play is considered in all of our education and community decisions.
Washington, DC
Creating Opportunities for Play Everywhere: DC recognizes underserved youth are faced with physical, social and mental health challenges that can directly impact their quality of life and development into healthy, successful adults. Through the Play DC initiative, the city is redefining playgrounds as community spaces to promote health and wellness by proving opportunities for play everywhere for all kids, families, communities and neighborhoods.
Providence, RI
Transforming a City Where Play is Everywhere: Providence works to provide a balance of play for children in the community. Collaboration with Parks and Recreation, community partners, and the Providence Children's Museum will transform neighborhood parks into creative, active and pro-play health hubs throughout the city.
Bloomington, IA
Building a Competitive Advantage with Playability: Bloomington is using playability as a complementary component to walkability and bikeability in building a competitive advantage over their city. The city plans to add 10.71 miles of new bikeways, paths and trails, plus 1.45 miles of new and reconstructed sidewalks to increase accessibility and availability of safe sidewalks, parks and play infrastructure.
San Antonio, TX
Encouraging Play Everywhere: San Antonio is working to provide children with the best education and health outcomes by increasing access to safe and active play for its children at school and beyond the classroom. The city partnered with SA Sports in the SPARK Park program to create a joint use agreement, which turns elementary and middle school properties into playspaces outside of school hours, reinforcing that kids want and need play everywhere.
Missoula, MT
Creating a Nurturing Environment with Family-Centric Play:Missoula is installing fun, creative programs so children can play in a safe, fun and nurturing family and community-centric environment. The city is working to provide playspaces within a half mile from every home through policies like Shared Use Agreements. To encourage more play opportunities, parents and kids in the community to enjoy, the city has designated an annual Play Day as well as a KidsFest celebration in the fall to keep families engaged in active play together.
Brownsville, TX
Promoting Active Play Everywhere to Overcome Adversity: With nearly a third of its population living in poverty, many families in Brownsville are hard-pressed to provide suitable living and play opportunities for their children. Through its Community Voice Campaign, this city increased places for kids to play by offering free and accessible amenities, such as: hike and bike trails and a splash pad to help increase the quality of life for all residents.
Spartanburg, SC
Creating Playable Communities to Empower Kids to Get Active:Spartanburg's play mission is to use play and outdoor activity to educate and empower kids to get active through play. The city council led city walks, welcomed citizens to add direct input about their recreational spaces, which has enabled the community to work collectively to provide better access to play for children and families.
Raleigh, NC
Making Active Living and Play Building Blocks for a Family-Friendly City: Raleigh wants community members to understand the value of play and active living, whether it be utilizing outdoor playspaces or walking rather than using a car. By coordinating local efforts, Raleigh is making active living and regular play building blocks of a family-friendly community.
Nashville, TN
Using Playability as a Solution to Address Social Issues: Nashville believes increased play can help boost youth academic achievement, health and socialization by building cognitive, physical and social skills. Mayor Dean has initiated policies to promote play, such as: signing a Complete Streets Executive Order to make Nashville's streets safer and accessible; developing a mobile guide to staying active in Nashville with the NashVitality app; and creating joint use agreements to open school playgrounds to the public after school hours, on weekends and during the summer.
San Francisco, CA
Promoting Community-Building through Play to Gain a Competitive Advantage: San Francisco is focusing on community-building through play as a way to hold onto the roots of diverse neighborhoods in a time of rapidly changing demographics. The city is increasing playspaces to activate surrounding communities and is installing new innovative playground models to encourage active play and facilitate healthy and successful child development.
Tampa, FL
Providing a Balance of Play to Enhance Learning: Tampa provides balanced play for children through programs that offer physical activity hand-in-hand with homework assistance, crafts, computer instruction and more. Kids enjoy a variety of organized sports and opportunities for free play, and more than 1,200 children have participated in the past year.
Baton Rouge, LA
Creating Opportunities for a Balance of Play Everywhere: Baton Rouge has a goal to provide play opportunities to those who need it most. Through BREC, its nationally recognized recreation department and the "BREC on the Geaux" program, the city is bringing playful street events to communities throughout East Baton Rouge Parish.
Ottawa, KS
Creating a Playable and Playful City for Kids and Families: Ottawa is devoted to creating a child-friendly city for families. Since 2010, the city has hosted an annual Play Day to promote activities for families to enjoy and celebrate play time together. The city also created a "Play Passport" targeted to families to keep them updated on the fun family events happening in the city.
Durham, NC
Using Community-Centric Spaces to Build a Competitive Edge:Durham is building a competitive edge by creating the infrastructure for a city where every family wants to live, work, and play. Durham Parks and Recreation's "Parks Build Communities" Task Team is creating a welcoming environment for children and families by developing programming and encouraging community engagement at public parks and playspaces as a central gathering place for nearby residents.